About Advance Lawn Service.
Advance Lawn Service Company has been helping both commercial and residential customers have beautiful properties since 2008. We are located in Hartford Wisconsin but we have customers throughout Washington County including Erin, West Bend, Slinger, and Jackson. We provide both commercial and residential lawn care, lawn fertilizing, landscaping and snow removal services to local customers.
Along with taking our services directly to you, we have a retail location where you can pick up landscaping supplies, mulch, stone, and more! You are also welcome to stop by anytime and ask one of our professionals for their advice on your lawn or landscaping issues. We are a locally owned and operated lawn care and landscaping company that believes in professional attention to detail and making sure our customers are happy. Please contact us today to talk about your needs or to get a quote on services.
Choose a Service Area to Explore.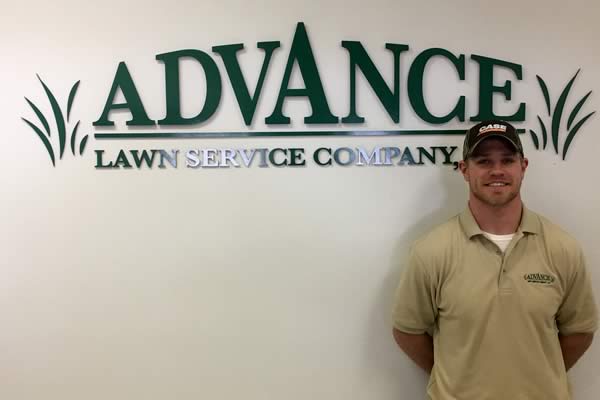 ---
Austin Cordell
Owner
Austin is passionate about helping Advance Lawn Service Company continue to provide outstanding services to all customers. Austin started the business in 2008 with the help of his Dad. After finishing college at University of Wisconsin – Stevens Point with a bachelors degree in business entrepreneurship, he has taken the full reins of the company. His goal is to provide top lawn care, fertilizing, landscaping, and snow removal services to all of Washington County.

"I love the whole aspect of the lawn care industry and strive to provide an uncommon level of service to all my customers."
– Austin Cordell
What Makes Us Different?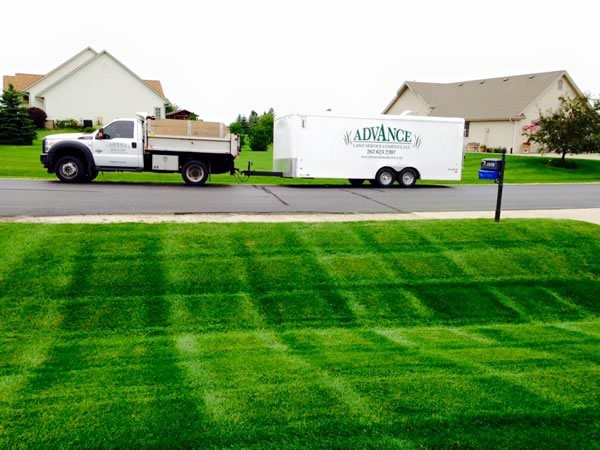 How is Advance Lawn Service Company different from other lawn care and landscaping companies? There are three main factors that differentiate us from other lawn care companies.
First, we are an established business that has a physical location. Everybody and anybody is welcome to walk through our door and be able to physically speak with somebody. Whether it be advice for your lawn or questions you may have we are here and willing to help.
Second, we have invested in the technology that allows us to track and communicate with our crews, at any time, on an individual property basis. This is important to us because it provides our customers and us peace of mind knowing that we can tell them the exact time our team showed up, who was there, and what was done at any time.
Another factor that makes us different is our professionalism. By that we mean a few things. We are fully insured and licensed for any service we provide or products we sell. Whether it is fertilizing your lawn or snow plowing your driveway, we carry the licenses and insurance needed to protect us and our customers. Our crews are assigned the same routes each week with the same members. This allows each crew to really get to know your lawn on a detailed level and take care of it in the same manor each week. Our team also looks professional. All our crews have uniforms with our company logo and their personal name on them. This is important to us because it has a direct reflection on our company image. Not only that, but we believe it makes us more approachable in the field as well.
Get an Estimate.
Contact Advance Lawn Service Company today to discuss your lawn care, lawn fertilizing, landscaping, or snow removal needs. We're here to help! Just call 262.623.2207 or fill out a quick form online for the fastest service!