Mosquito Control Service.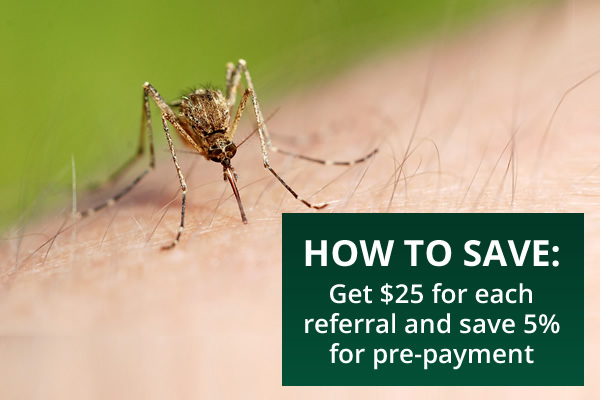 Enjoy your outdoor space again! Nothing is more aggravating than a family event being ruined by a swarm of mosquitos. Advance Lawn Service will help you take control of your yard again. We provide complete insect and mosquito control in Hartford, Erin, Slinger and surrounding areas! How it works. We come out and treat areas that mosquitos live and lay eggs. These applications kill mosquitoes and their eggs on contact and prevents new mosquitoes from entering those areas. Each application is effective for 6 weeks.
Call 262.623.2207 or request a quote online and enjoy your backyard like never before! You can save 5% off your treatments by pre-paying for the season. You can save even more by referring friends to use our services - you earn $25 for every friend that signs up with us and there is no limit to how many referrals you can send our way!
Our Mosquito Control Program.
Our mosquito control program consists of 4 applications throughout the summer. This gives your yard the consistent protection it needs. Each application lasts about 6 weeks, but may vary based upon precipitation.
Application #1
Early May

Application #2
Mid-Late June

Application #3
Late July

Application #4
Early Sept
Other Pests We Control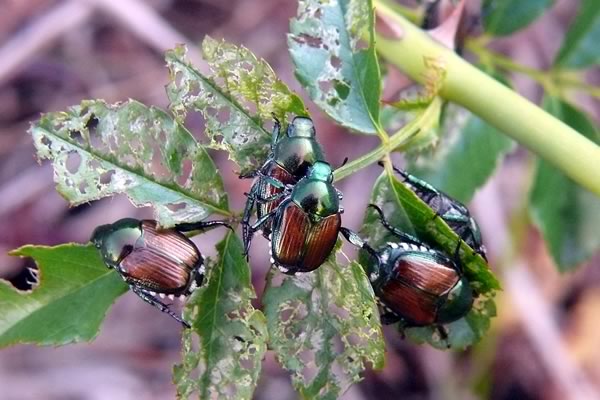 Mosquitoes
Ticks
Flees
Japanese Beetles
Box Elders
Bees
We also offer a fully organic program!
Get a Quote.
Contact Advance Lawn Service Company today to discuss your needs. We're here to help! Just call 262.623.2207 or fill out a quick form online for the fastest service!
Remember, you can save 5% by pre-paying and earn $25 for each successful referral!
---