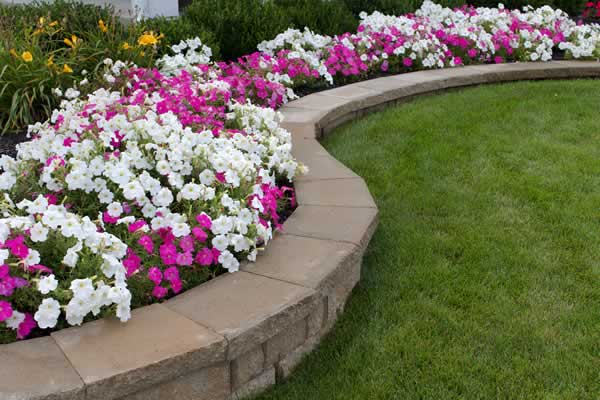 The first thing people see when they arrive at your home or business, are the exterior factors such as your lawn and the landscaping surrounding them. Here at Advance Lawn Service we provide all the landscaping services your property requires to look its best.
Our landscaping services range from free consultation through customized design and planning to all the aspects of implementation. Your landscaping services can include custom landscape design, grading, full lawn installations, flower bed maintenance, plantings, retaining walls, and paver patios / walkways.
We also provide landscape supplies for all your outdoor DIY projects. Our landscape supplies include mulch, topsoil, stone, and more. All of our DIY landscape supplies are available for pickup or delivery. At Advance Lawn Service we build long-term relationships with our customers, while making their landscape dreams become an outdoor space reality. Let us have the opportunity to do the same for yours.
Located in Hartford Wisconsin, we provide landscaping services in Erin, Slinger, Jackson, West Bend, and surrounding areas in Washington County.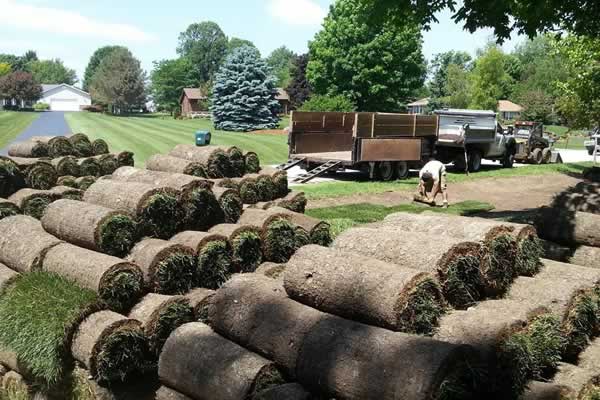 Landscape Design & Lawn Installation
Let Advance help you design and install your new lawn and landscape features. Request a quote today to uncover the endless possibilities!
About This Service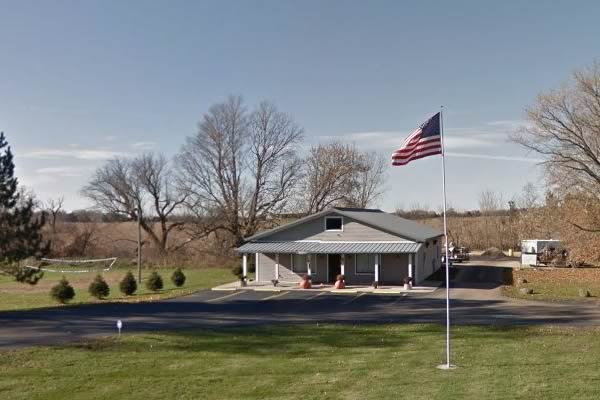 Landscaping Supplies
Our retail location on Hwy 83 in Hartford is open to the public for picking up landscaping supplies along with mulch, stone and topsoil. Delivery is also available!
About This Service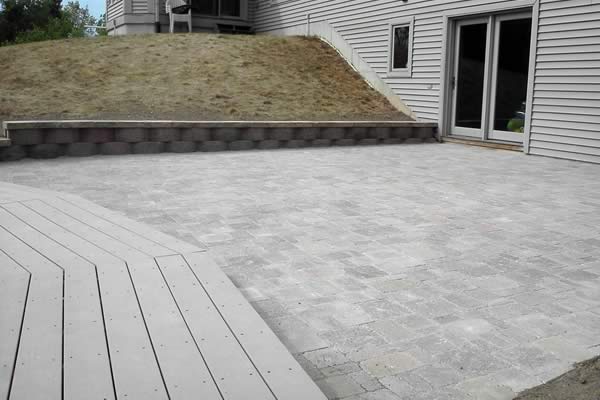 Hardscaping & Retaining Walls
Whether it's block, fieldstone or pavers, we can design, build or repair any wall or patio. Contact us today for a quote and see how we can enhance your outdoor experience!
About This Service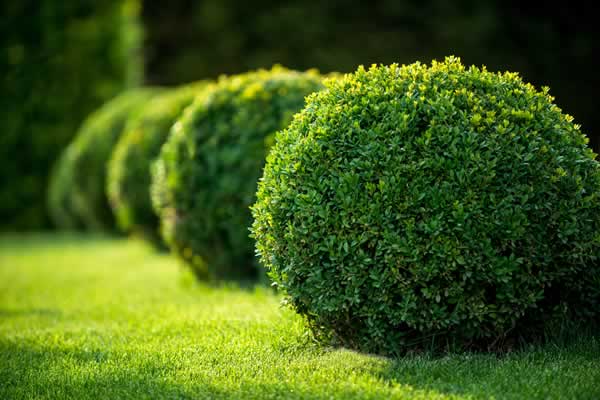 Landscape Maintenance Services
Beautiful landscaping takes dedicated maintenance to keep up on it. Our landscape maintenance services include shrub trimming, flower bed spot weed treating, mulching service, tree pruning, and more. So request a quote and free up some more time this summer!
Request a Quote
Get a Quote.
Contact Advance Lawn Service Company today to discuss your lawn care, lawn fertilizing, landscaping, or snow removal needs. We're here to help! Just call 262.623.2207 or fill out a quick form online for the fastest service!
Why Add Landscaping Services to Your Home or Business?
Residential Landscaping Services.
From new construction home lawn installs, to decorative flower beds or patios Advance can create it for you! Adding residential landscaping services to your home can make your outdoor space a great place for family and friends.
Adding a quality landscape can also add property value to your home. So request a quote today and see how Advance can make your landscaping dreams come true!
Commercial Landscaping Services.
---
Adding landscaping to your business is also important. We understand that first impressions can be a deal breaker before you even meet a customer. Whether your business needs seasonal color with flower plantings or new stone beds and bushes Advance can make it happen for you. Feel free to request a quote on commercial landscaping services and take your business appearance to the next level.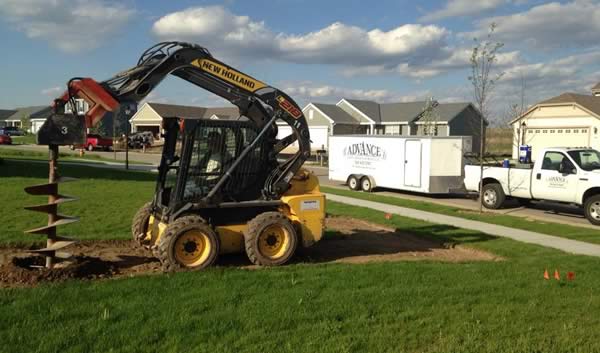 Landscaping Services Offered:
Grading
New Construction Homes
Patios / Walkways
Retaining Walls
Trees / Shrubs
Flower Beds
Stone Beds
And More!