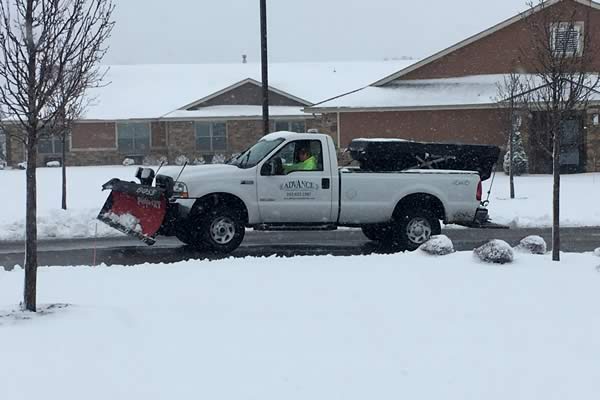 Making sure your driveway, parking lot and walkways are not dangerously slippery from ice is not only a responsible thing to take care of, but it helps avoid law suits as well. The last thing you want to worry about during Wisconsin winters is having someone slip and fall on your property. With our advanced salt and ice service, you can rest assured that your property will be as safe as possible. We provide ice and salt service to local home and business owners in the Hartford, Slinger and Erin areas of SE Wisconsin.
There's more to salt and ice service than just sprinkling down some rock salt after a storm. Different weather conditions, temperatures and surface areas require different solutions. The crews at Advance have lived and serviced the Hartford, Wisconsin area for years and years. We know what works and how to treat your property so it's safe for everyone who visits.
Contact us for a quote on salt and ice service or any of our snow removal services today!
Get a Quote.
Contact Advance Lawn Service Company today to discuss your lawn care, lawn fertilizing, landscaping, or snow removal needs. We're here to help! Just call 262.623.2207 or fill out a quick form online for the fastest service!