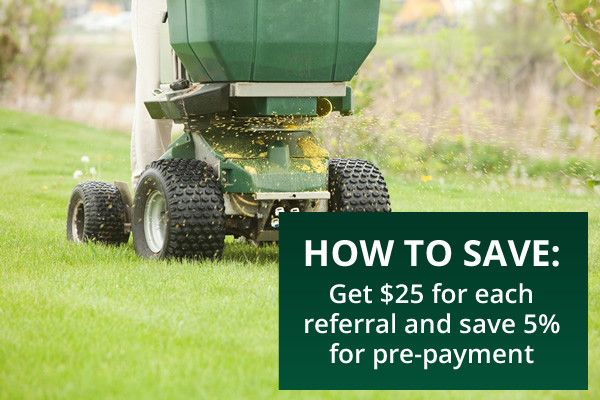 The most important thing you can do for your lawn is feed it with a good lawn fertilizer. Fertilizing your lawn can help prevent outside stresses, such as temperature change and weeds, from damaging your lawn.
It is up to you to make sure your lawn is getting the nutrients it needs to maximize its health and give it the best opportunity for a quality growing season. It is also important to use a quality lawn fertilizer and to use the right types of fertilizer at the right times of the season.
The timing and amount of fertilizer you use throughout the season is also a key factor when fertilizing. Our professional lawn fertilizer service makes sure to fertilize at the right times of season to keep your lawn properly fed. Our team provides fertilizing in Hartford, Erin, Slinger, Jackson, West Bend and other neighboring towns in Washington County.
Call 262.623.2207 or request a quote online and make this year the best year your lawn has ever had! You can save 5% off your lawn fertilizing treatments by pre-paying for the season. You can save even more by referring friends to use our services – you earn $25 for every friend that signs up with us and there is no limit to how many referrals you can send our way!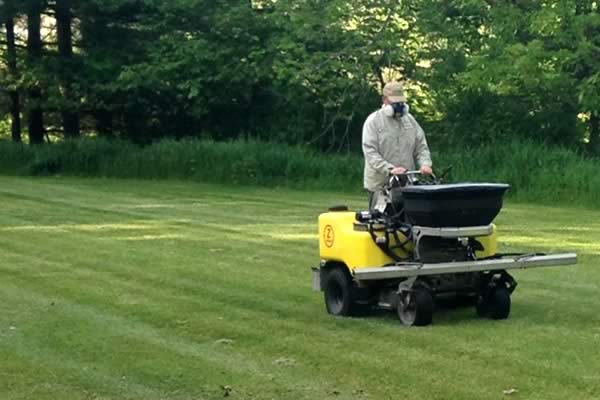 Lawn Fertilizer & Weed Control
Keep your lawn looking rich, dark and free of weeds with our 6 step lawn treatment program.
About This Service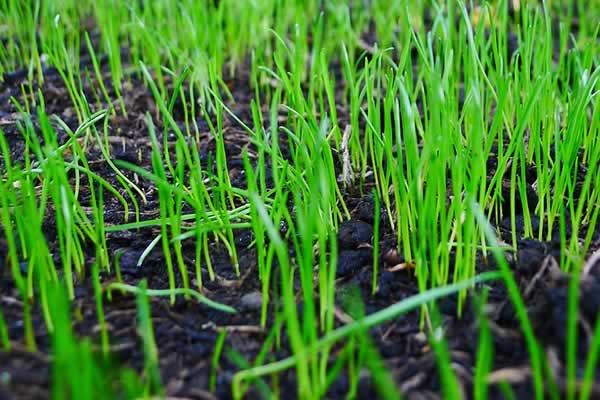 Other Lawn Services
Core aeration and overseeding can provide the new growth your lawn needs this season! Learn more how aerating and overseeding can make your lawn rich and full again.
About This Service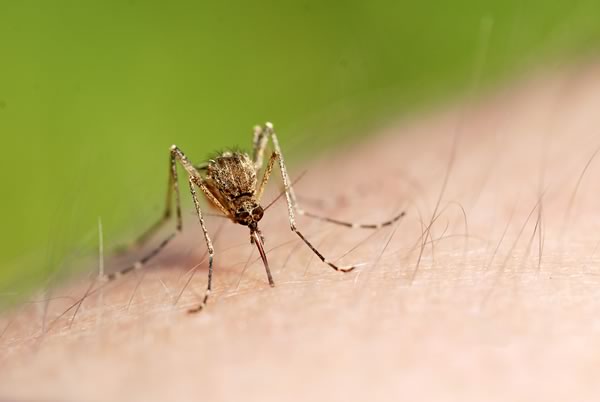 Mosquito Control
Make your backyard free from pesky mosquitoes by getting our Mosquito Control treatments added to your lawn fertilizing services.
About This Service
Our Lawn Weed Control & Fertilizer Program.
Our 6 step lawn program is completed in 4 visits.
This offers a balanced solution to both lawn weed control and fertilization, giving your lawn the nutrients it needs all year while protecting and extinguishing the weeds in your lawn before and during the growing season. Our program includes granule and liquid applications. We make sure to get your lawn enough nitrogen, phosphorus, and potassium during the times it needs it most to maximize the potential of your lawn. We do this while still targeting and preventing those pesky weeds such as crabgrass, clover, dandelions, and many other broadleaf weeds.

Application #1:
Granule Fertilizer with dimension (crab grass preventer)

Application #2:
Granule Fertilizer
Application #3:
Herbicide Spray

Application #4:
Granule Fertilizer
Application #5:
Herbicide Spray

Application #6:
Granule Winterization Fertilizer
Get a Quote.
Contact Advance Lawn Service Company today to discuss your lawn care, lawn fertilizing, landscaping, or snow removal needs. We're here to help! Just call 262.623.2207 or fill out a quick form online for the fastest service!
Remember, you can save 5% by pre-paying and earn $25 for each successful referral!
Fertilize Lawn Year Round.
It is important to keep your lawn fed year-round. We recommend applying fertilizer in the early spring (March – April), late spring (April – May), summer (June-July), and fall (September – October). These times are key to keep your lawn continuously growing and healthy all season. On top of fertilizing during these times, we also aim to protect and rid your lawn of weeds. Depending on the type of weeds you want to prevent or get rid of we suggest applying a liquid weed control with your second round of fertilizing application and again on the third round to really knock out those pesky weeds.
See how Advance can help you with your lawn needs and get those weeds out! Request a quote today!
---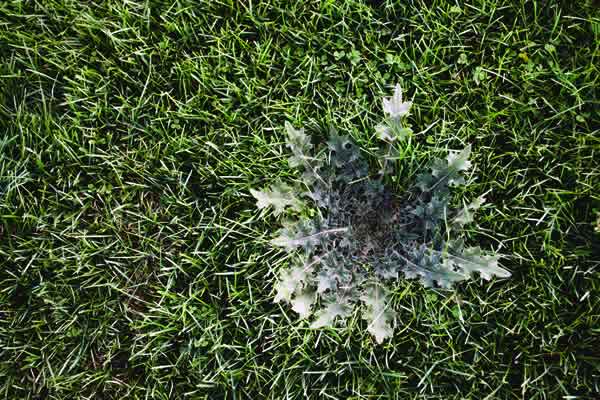 Weeds We Prevent
Dandelions
Ground Ivy
Chickweed
Clover
Plantain
Thistles
And many more!